Welcome to Serbian Night
Enthusiasts want to convey to you the values ​​of Serbia through learning about the authenticity of the character of this beautiful country. We present to you the latest tourism brand called "Serbian Night."
Tourism is, among other things, in the function of preserving traditional values. It is our wish that in the future, together with you, our guests, through the experience of Serbian evenings, revive the image of Serbia.
"Serbian Night" was founded in 2014 by the Globus Travel agency from Belgrade.
Our mission is to provide you with experience, complemented by an adequate and professional service through a variety of tourist facilities. So that you can feel the charm of Serbian culture and tradition as convincingly as possible.
"Serbian Night" will hopefully bring you closer to the spirit of Serbian traditions through listening to authentic original songs and watching folk dances performed by professionals; through tasting Serbian specialties, quality local wine, and the famous traditional drink, brandy "Sljivovica."
In our offer, the masters of the kitchen take care of culinary experiences, with which they connect the cultural heritage of Serbian gastronomy with contemporary understandings and original recipes in the culinary field.
Our vision is to build a community of love and friendship through "Serbian Night."
The Serbian Evening Program will be received by each of our guests. It will be a guideline for introducing the most important and diverse models of Serbian songs and dances from different parts of Serbia.
If you are a traveler looking for new and different content and want to take a break from the ever-present turbulent life, do something beautiful for yourself. Join us.
Welcome to Serbian Night.
Your group of enthusiasts
Find out why Serbian Night
has become a tourist hit.
Are you a traveler looking for new and different content and want to take a break from the ever-present turbulent life? Do something beautiful for yourself - join us too!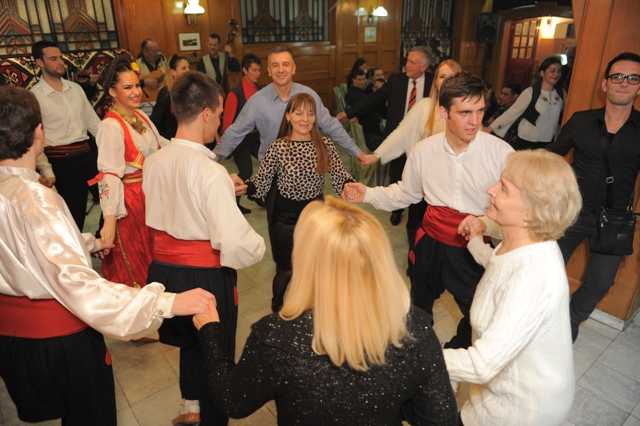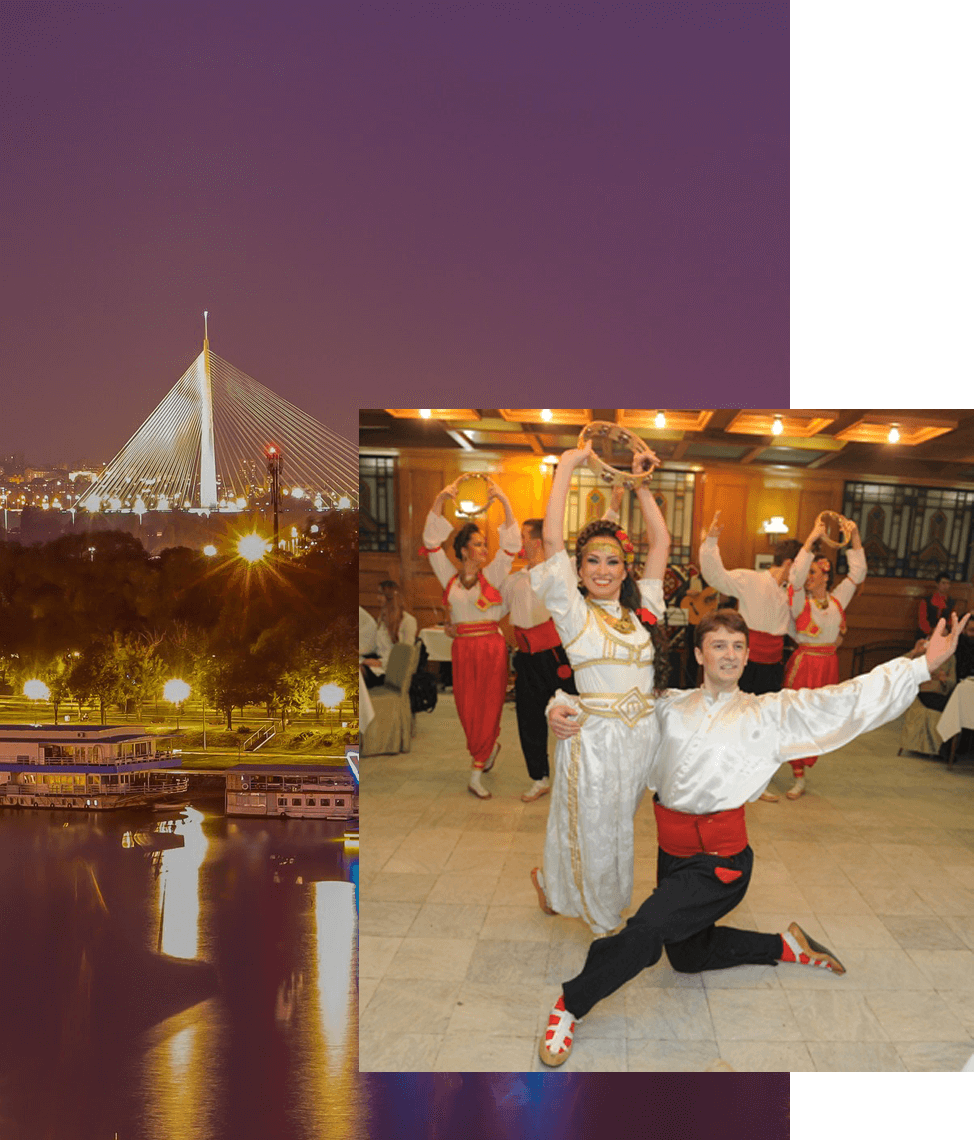 Hospitality, professionalism, experience...
Our small company, with a good team and a high level of education of employees, with kindness, provide only quality. At GLOBUS TRAVEL, you can always stop by, we have time for you.
Our guests, for Serbian Night, have only words of praise!
With the steady growth of the number of interested visitors from the country, the region, and abroad the organizers are charged with the task of making every Serbian night better and more successful.
"Dovodim veće društvo sledeći put. :) "
"Upisujem se na folklor."
"Ma, fantastično! Dolazim ponovo."
"Kada su mi pričali, mislio sam da preteruju...."
Join us
Fill in the information transmitted in the form we have prepared for you. After checking in, our associates will let you know as soon as possible.